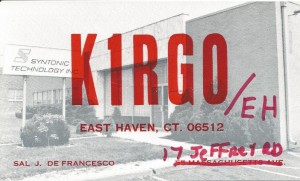 HiFER Beacon EH QSL
13,555.46 kHz
5 milliwatts, Dipole
Reverse: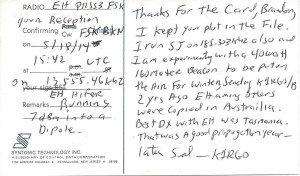 Full-data card in 8 days for English language report, SASE and souvenir postcard to beacon operator K1RGO. Address per QRZ.
Argo screen capture of the beacon. The mode is QRSS3 slow-speed morse using FSK. An amazing signal for 5 milliwatts!